Yes, officially launched today.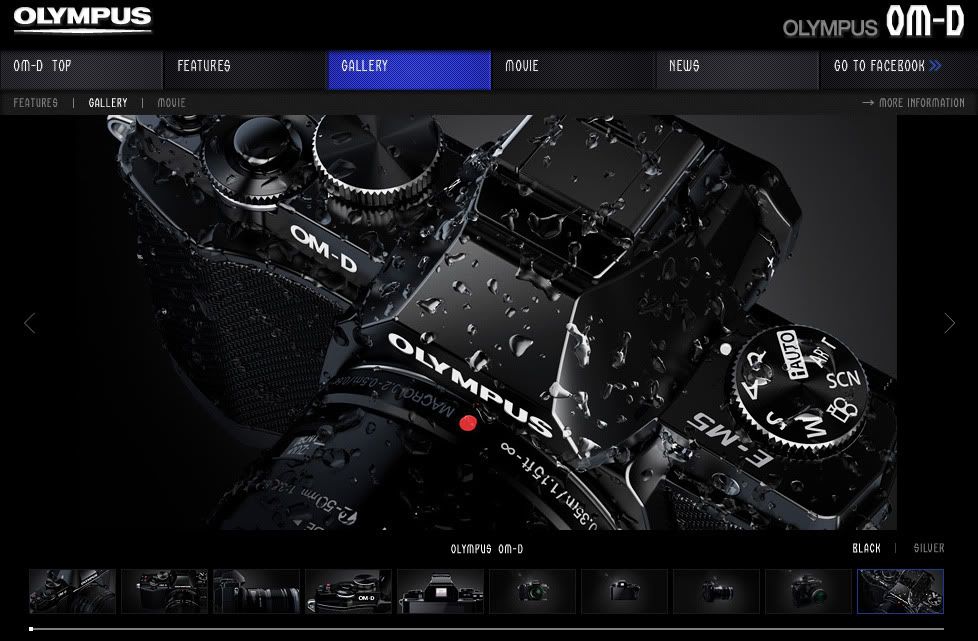 Come on Olympus, get the real water on your OM-D like these:
Oh.. here it is, great! OM-D shower, just wash your OM-D anytime, but make sure get it dried carefully after that or you won't ended up with fungus on lens.
And, hands-on preview by Digital Photography Review
No information about pricing of the OM-D at the moment in Malaysia. Though, 43rumor has some info:
Olympus OM-D E-M5 body only: $1000 or 1.100 Euro
Olympus OM-D E-M5 with 14-42mm lens: $1100 (don't know the price in Euro yet)
Olympus OM-D E-M5 with 12-50mm lens: $1300 or 1300 Euro
Some specs:
Memory card: SD Memory Card (SDHC, SDXC, UHS-I compatible, Eye-Fi Card compatible)
Sensor: 4/3 Live MOS Sensor 16.1 million pixels (total pixel 16.9 million pixels)
Dust reduction: Supersonic Wave Filter
IS system: Built-in (Image sensor shift type for movie & still, 5-axis image stabilization) -> yaw/pitch/vertical shift/horizontal shift/rolling. Effective compensation range maximum 5 EV steps
Shutter speed range: 60 – 1/4000 sec. (Not available when Bulb is selected)
Electronic viewfinder: Eye-level electronic viewfinder, approx. 1.44M
AF system: High-speed imager AF
Built-in flash: No
No Built-in flash despite the big hump at the top of the camera, therefore its not for everyone camera, just like the E-1.
Previously in the web: