Really feel embarrassed to my friends from other states which visiting Sabah on their holiday. When I say embarrassed, then I mean so. I thought that the restaurant is still at their best service and menu while in 2009.
Mixed Veggie Rice RM9.00, taken in 2010, now gone..
Earlier, I was humbly suggested my friends to dine at this restaurant because of easy reach on that time. On arrival, seen the waitress busy here and there. Looking around, few tables still waiting for their meals. I started to feel something not quite good with their service. We continue our orders using new very simple menu booklet. Some of us ordered the Nabalu Fried Rice which looking good at their big photo outside of the restaurant. Then, we waited for almost 30 minutes or more for the meals. Ok, there are quite many customers and the waitress run here and there to return the orders. Its like too busy and noisy too. When my order arrived, I was puzzled and looking at the Nabalu Fried Rice. For RM9.00 its a ridiculous from a restaurant with a lodge.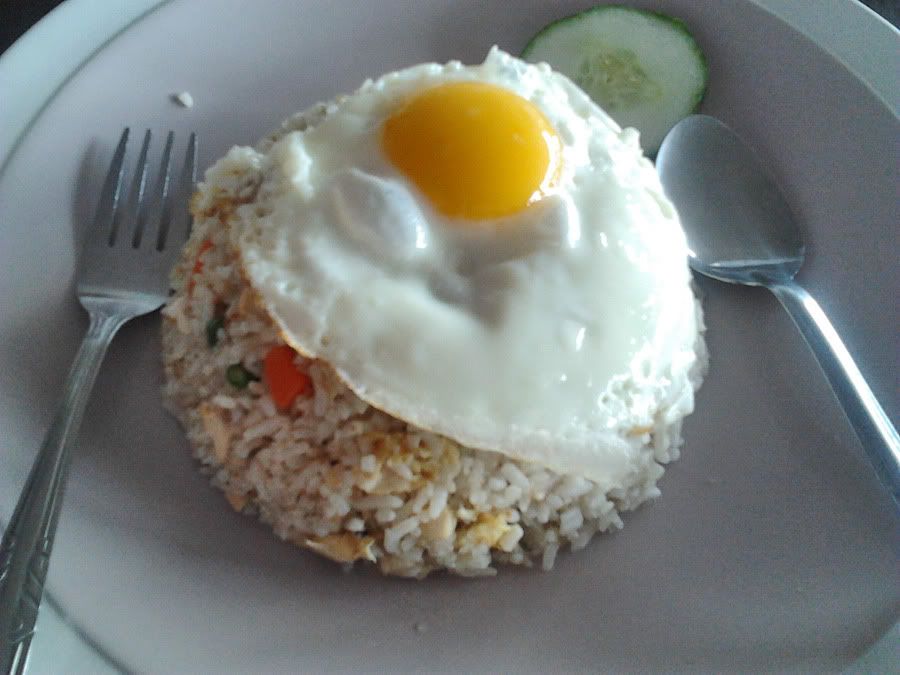 This the Nabalu Fried Rice.. RM9.00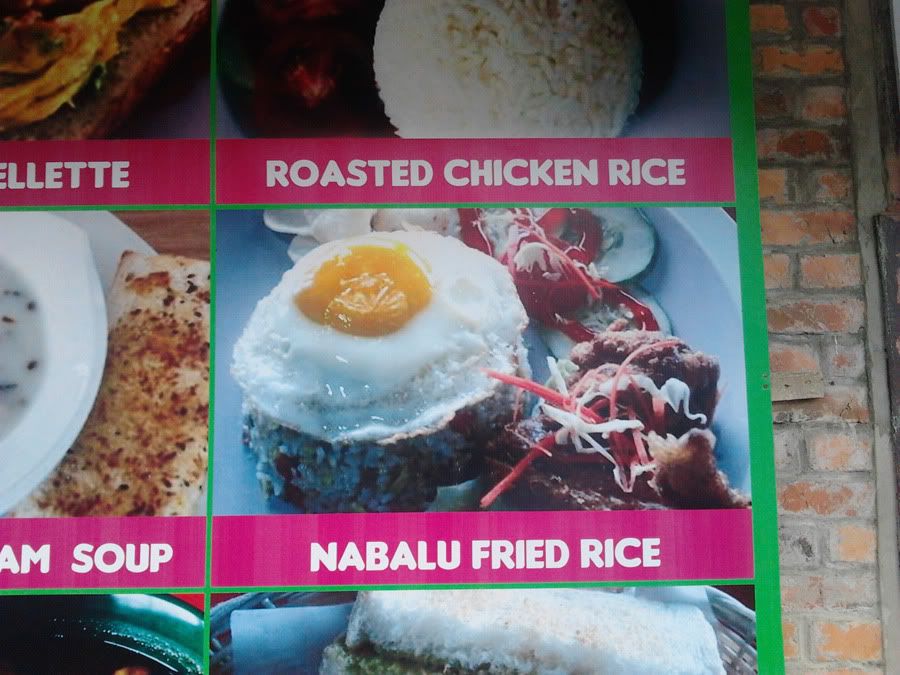 and this is what we saw on their outside big wall menu
We asked the waitress if that is really the Nabalu Fried Rice, she confirmed. I said that's bad because the photo of Nabalu Fried Rice is different. She said now it different. Since when? and the price should be just RM5.00 or less for such fried rice. Egg Fried Rice at one of the restaurants at KK is only RM3.50 with some decoration.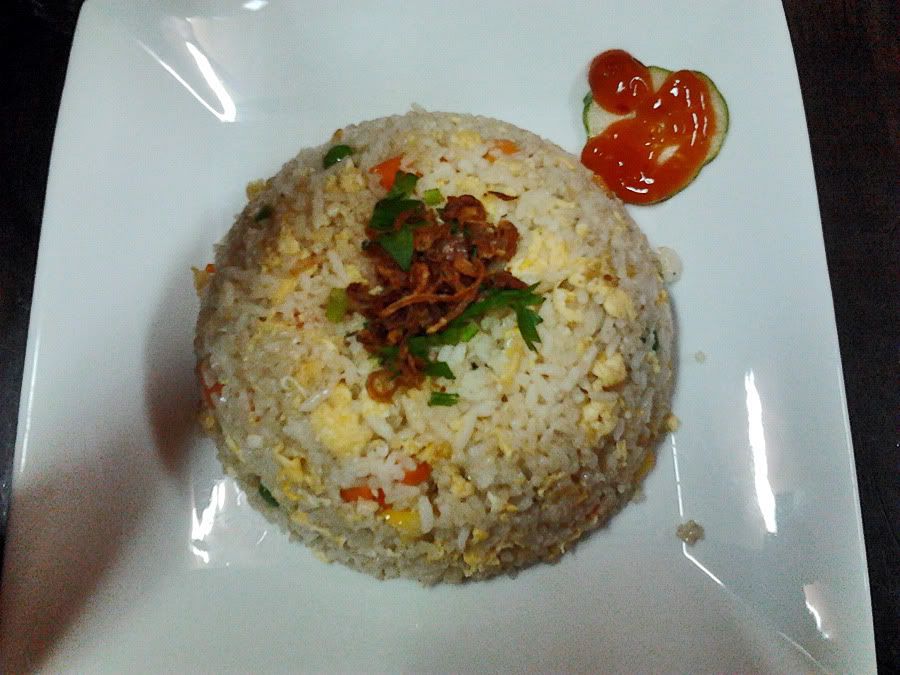 RM3.50 Egg Fried Rice
And then special Fried Rice at Grace Point (if I'm not mistaken)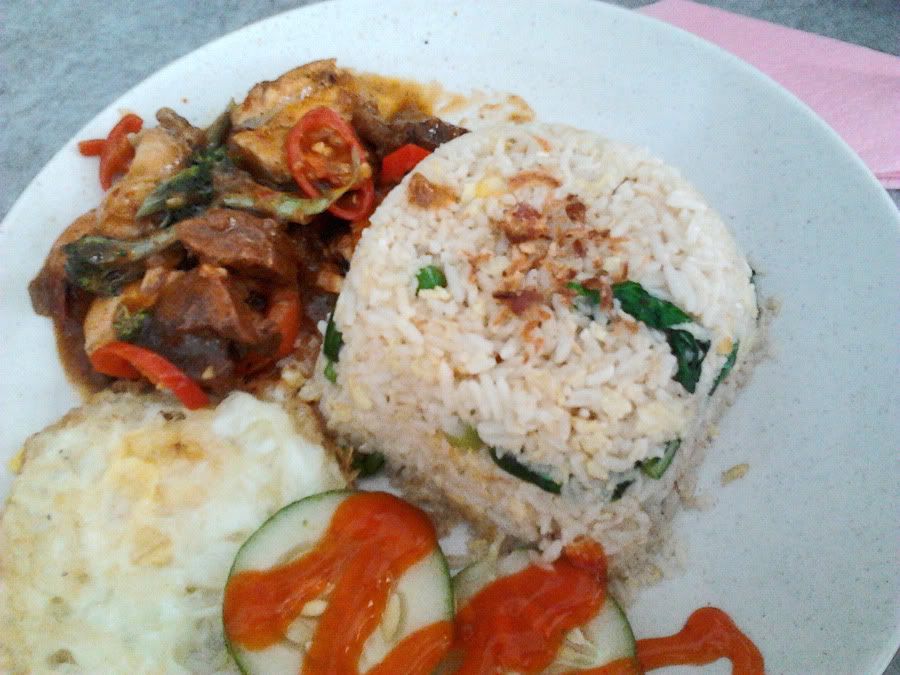 Oh, I forgot.. the other restaurants are not hotel restaurant. Fine, but they should prepare their food like a hotel restaurant then. Sorry, Nabalu Lodge Restaurant.. upgrade your service don't embarrass Kundasang.